The Goosemaiden is the 13th episode of simsala grimm and last episode of season 2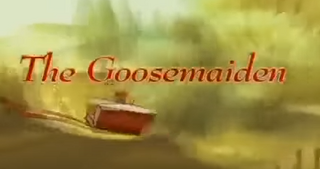 What's the princess to do when her evil maid casts a spell on her that gives her amnesia ? So much malice is hard to believe. This evil maid stole the princess' clothes, crown and titles as well as Falada, her talking horse in order to put herself in the princess' place and marry the king. The real lady now works as a simple goosemaiden. 
  When passing under the city, the princess makes a horrible discovery: Falada's head is hanging on the wall - and it can still speak? A true scientific challenge for Doc Croc and Yoyo...